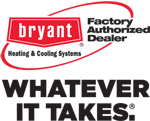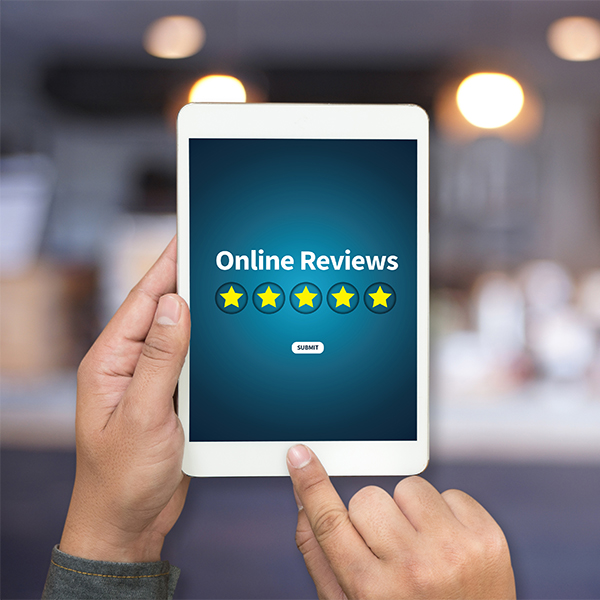 At Y-tech Heating & Air Conditioning we strive for 100% satisfaction in everything we do. We value your opinion and invite you to tell us and others about your experience with us. Please take a few moments to tell us what you think by leaving us a review here on our website or on any of these popular review sites or social networks.
Read what other customers have said about us.

All trademarks or brands on this page are registered by their respective owner and are not affiliated with our company, nor do they endorse or sponsor our products or services.
Reviews of
Y-tech Heating & Air Conditioning
(Based on 13 rated reviews)
24-May-2021
Product or service reviewed: A/C Repair
I am so thankful for Y-Tech, who came out promptly, figured out the problem, talked through short-term and long term solutions, and left with our house feeling much cooler!! Thank you to Arthur and Kevin, who both came to assist in making sure our system worked properly. Your courtesy, care, and explanations were above and beyond! Thank you!
24-Aug-2020
Product or service reviewed: Replacement capacity for AC condenser
I was gone for most of the morning on Saturday, 8/23/2020. When I returned home I immediately noticed it warmer in the house. The temperature was 80 in the house which should have been 73. I checked the basement and felt the cooling coils which were warm. I went outside and checked the condenser which wasn't working. I heard a slight humming noise. I immediately contacted Y-Tech and got their answering service. Within 10 minutes Kevin called me back. I told him the symthoms and he told me he'd be at my house shortly because he was actually very close. Kevin arrived and confirmed his belief that a capacity had gone out. He obtained a new replacement capacity from his vehicle's stock and swapped out the old with the new. When we resumed power my AC starting working. From the time I called until Kevin gone my AC working was about an hour. Can't do better than that for a hot weekend day. His service cost was for the visit and replacement capacity.
16-Aug-2017
Product or service reviewed: Furnace and Air Conditioner
Very professional. Y-Tech had serviced our ~25-year-old furnace for a few years, so when it finally gave up the ghost, we contacted them for a new unit. Part way into the installation, it became obvious that our ~28-year-old air conditioner was also near entering end-of-life. The moment that was determined, Kevin put together a bid, called the manufacturer, and got delivery of the new unit the same day. After installation, the A/C would not start, so Kevin sent out a serviceman who spent over an hour trying to track down the problem. Finally, he and Kevin determined that it was related to something ComEd had done (our home had experienced a "phase-out" which meant devices using 240v could not operate). When ComEd finally completed their repairs, initially the A/C would not start, so Kevin sent a tech who got it working successfully. None of these issues were due to Y-Tech, but they nevertheless stuck with it and we now have great heating and air conditioning.
19-Jul-2017
I have used Y-tech for a number of years. They have always serviced my equipment in a professional fashion. I had a furnace system installed about 6 years ago after a basement flooding incident. In May of 2017 I had a new AC unit installed. The new unit has not worked properly, even with additional service, since it was installed. Finally Kevin, the owner, replaced the unit(at his expense). The manufacture only wanted to replace one part. That was not satisfactory for Kevin, thus he purchased the replacement. He did not take the easy way out, he did what was right. As the customer I appreciate that type of service. I would recommend him without hesitation, and have.
Don Heitzman
Park Ridge, IL
03-Jan-2017
Product or service reviewed: Furnace and Air Conditioner
Hi Kevin, I wanted to send you a note to let you know your guys did an excellent job installing my new furnace and AC. Very professional, showed on time, careful with my home, cleaned up, courteous to my wife and family, and consulted/informed me as they dealt with the jigsaw puzzle known as my HVAC system in this 90 year old house. As you know Y-Tech was not the cheapest quote. But I am VERY pleased I picked Y-Tech to do this work. Continued success with your business.
Scott Wolters
Park Ridge, IL
Y-tech was very professional and knowledgeable. I am in construction – so I deal with contractors all the time – and Y-tech was far above the average.
The technician who came analyzed the problem very quickly and accurately. I could not have asked for better service than I got from this technician.
I knew I wanted a more efficient and quieter unit. I believe that is what I got.
It was so easy. The dealer I dealt with was exemplary.
We had called another company who were unable to fix the problem and charged us a lot of money. Your company fixed the problem and we were charged a reasonable price.
Kevin thoroughly explained the product, which made me comfortable with purchasing the product.
I like the professionalism and the job you did. I am very satisfied.
I enjoyed working with Kevin. The crew he sent were courteous and on time. Kevin made a lot of helpful suggestions.